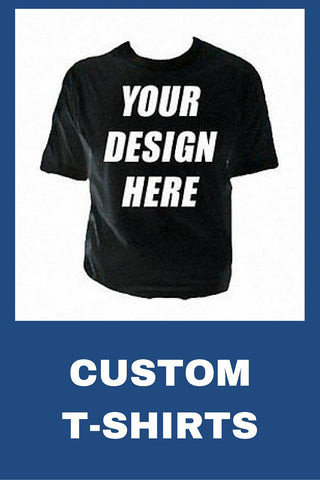 Hold your horses, custom t-shirts aren't $0.00!
We know that many of our customers want shirts, whether for an event, a uniform, or just a custom print! Good news is, we can do any of those things for you! Whether you need a large quantity or just one shirt, we've got you covered!
Instead of adding a bunch of complicated and confusing drop downs for shirt options, we want to walk you through your shirt order. 
Give us a call at 562-205-2679 or email us at order@ddwerks.com for an estimate on your shirts!
Make sure to have the following information ready or included in your email:
Quantity
Shirt Color
Locations you want printed on (front, back, left sleeve, right sleeve, pocket, etc)
Sizes
Include the file if you already have artwork!
We also offer embroidery!
Rest assured, you'll get a great quality shirt, print, and price!
---
We Also Recommend